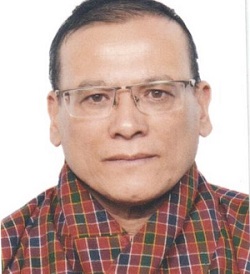 Mr. Tirtha Bdr. Katwal
Editor-In-Chief
Specialist,
National Centre for Organic Agriculture (NCOA), Yusipang
Bhutanese Journal Of Agriculture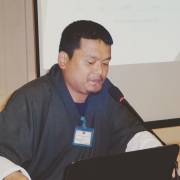 Mr. Rinzin Wangchuk
Member Secretary
Chief Agriculture Officer,
Agriculture Research and Innovation Division,
Department of Agriculture (DoA)
Bhutanese Journal Of Agriculture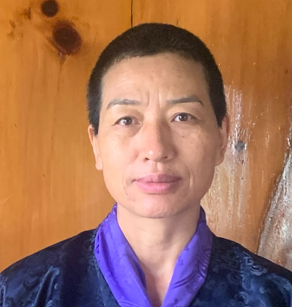 Namgay Om (PhD)
Member
Plant Protection Specialist,
National Plant Protection Centre
Bhutanese Journal Of Agriculture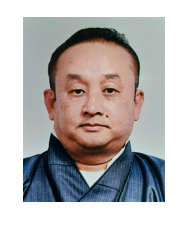 Norden Lepcha (PhD)
Member
Principal Agriculture Officer,
National Centre for Organic Agriculture, Yusipang
Bhutanese Journal Of Agriculture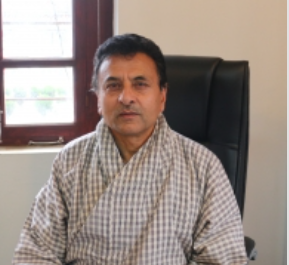 Mr. Mahesh Ghimiray
Member
Lecturer, College of Natural Resources
Bhutanese Journal Of Agriculture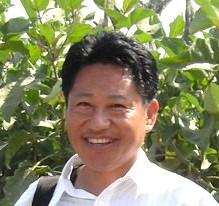 Ganja Singh Rai (PhD)
Member
Principal Horticulture Research Officer,
Agriculture Research and Development Centre, Samtenling
Bhutanese Journal Of Agriculture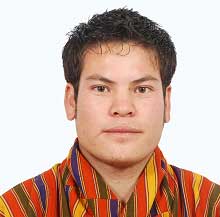 Mr. Ngawang
Associate Editor
Senior Agriculture Officer,
Agriculture Research and Innovation Division
Bhutanese Journal Of Agriculture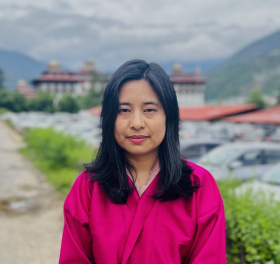 Ms. Kuenzang Om
Editorial Assistant
Dy. Chief Agriculture Officer,
Agriculture Research and Innovation Division
Bhutanese Journal Of Agriculture
Terms of Reference
1. Editorial board
Editorial board will be formed comprising of Editor in Chief, Editors members and member secretary, selected based on background, experience and expertise;
Shall strive towards producing Bhutanese Journal of Agriculture (BJA) of high standard annually;
Shall review and and screen technical papers for publication in the BJA;
Shall serve as a clearing house for the Department for publication of article(s) related to Agriculture in the regional and international Journals/books/reports;
Shall promote the culture of following the set standards of journal format and guidelines;
Shall encourage and promote the culture of scientific writing and publications;
Shall identify relevant subject matter specialist when ever required for reviewing submitted papers;
Shall develop and enforce the set of standard guidelines for journal articles and amend as and when necessary;
Shall have tenure of three years and may be extendable, subject to re-nomination by department;
2. Chief Editor
Coordinate peer reviewing of technical papers for publication in BJA;
Assign the submitted papers to the relevant reviewers for timely review;
Ensure that each paper is evaluated at least by a member of the editorial board or relevant subject matter specialist;
Shall be responsible for final editing of the papers and to handle all correspondences with the authors;
Return papers needing revision to the authors and collect the revised papers within 2-3 weeks;
Decide either to accept or reject a paper upon revision of papers by reviewers;
May send the revised paper to the reviewers/editors to check if the paper is satisfactorily revised;
Inform the author via e-mail regarding acceptance or rejection of paper;
Ensure timely publication of the journal;
3. Editors/Reviewers
Shall examine and critically review the papers and return it with their comments/observation to the Chief Editor as soon as possible, usually within three weeks;
Shall recommend acceptance, acceptance after minor/major revision, resubmission after revision or rejection;
Shall strive to maintain high technical standard of the papers particularly with regards to accuracy of information, facts and figures;
4. Member Secretary
Shall organize Editorial Board meetings, and maintain records and information of the meetings;
Prepare agenda and circulate at least seven working days prior to the editorial board meeting;
Solicit articles from the authors and submit to Chief Editor;
Explore and mobilize fund and ensure timely publication of the Journal;
Strive to institutionalize the publication of BJA as priority activity of the department;
Follow up the action required from the board meetings;
 Meetings of the Editorial Board
The editorial board will be convened at least two times a year,
Quorum shall be two-third of the Editorial Board members.
Members should advise the Chief Editor of any significant conflict of interest.
Meetings will be chaired by the Chief Editor. In the absence of the Chief Editor at a particular meeting, those members present will elect a chair to officiate.